Mornington Peninsula: Solar battery system powers Sorrento Community Centre
A solar battery system at Sorrento Community Centre on Victoria's Mornington Peninsula will educate visitors about renewable energy and also reduce the centre's electricity bills.
Because the installation features a 13.5 kWh Tesla Powerwall 2 battery, the solar panels can store solar energy for later use. The 7 kW panels can also feed power back to the grid during times of peak demand.
The project shows how solar panels and energy storage batteries provide clean, cost-effective energy without the need for costly infrastructure.
Council says the community centre will educate visitors by turning the hub into a renewable energy showcase. The state government hopes it will encourage more solar power users to connect to the grid.
Solar battery system a renewable opportunity
The Community Grid Project behind the installation is a partnership made up of United Energy, the Mornington Peninsula Shire and GreenSync. It aims to turn the peninsula into a carbon neutral area by 2021.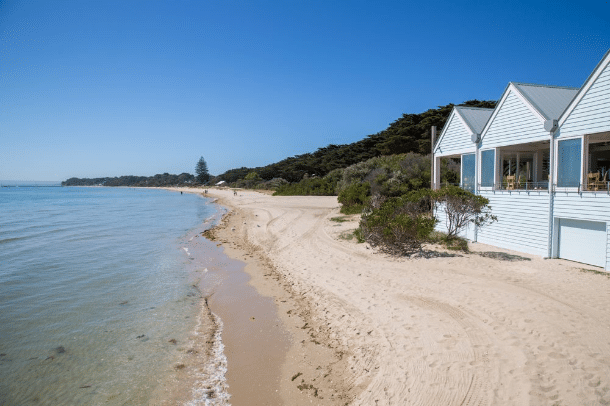 The Community Grid Project wants to deliver a safe, reliable supply of electricity to the lower Mornington Peninsula during peak times.
Because community centres are local neighbourhood hubs, they allow residents to see renewable technology in action, according to GreenSync COO Bruce Thompson.
Visitors see how they can use solar energy in their own homes while community centres enjoy lower operating costs, Thompson says.
Mornington Peninsula salad growers save with solar array
Also on the peninsula, salad green growers Hussey and Co in Somerville are the proud owners of a 505 kW solar energy system. Mornington Peninsula Shire and the Sustainable Melbourne Fund financed the system.
Because a 99 kW solar power unit installed in 2017 reduced energy bills by $14,000, the local farming company is keen to win further efficiencies.
According to General Manager Lance Petersen, the new installation should increase this saving five-fold. It will also offer a secure electricity supply by avoiding blackouts during times of peak demand.
Petersen says the company is also committed to fighting climate change, supporting initiatives that reduce carbon footprint and boost renewable energy.