CER and industry join forces to develop Solar Panel Validation Initiative
With stories of cheap, sub-standard solar panels surfacing in the media now and then, it's important customers know they are getting good quality equipment with their solar installations. This is now easier to do with the Solar Panel Validation Initiative (SPVI).
The Clean Energy Regulator (CER) partnered with industry to develop the tool, which is designed to monitor the quality of solar panels.
The SPVI does this by helping solar installation companies identify approved panels. The tool therefore protects not only consumers, but also the integrity of the solar industry itself.
How the Solar Panel Validation Initiative works
The two main parts of the SPVI are an app and a database.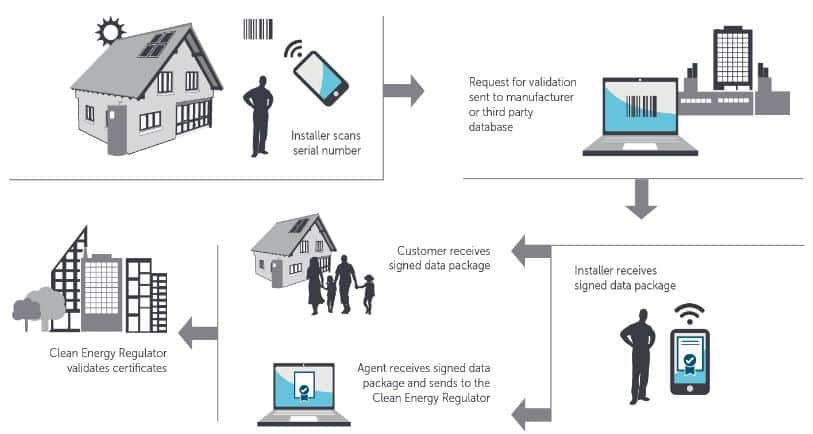 The database contains the serial numbers of Australian standard approved solar panels. Installers can then use the app to scan or enter the serial number of a panel to check against the database. This subsequently enables them to make sure they only ever install approved panels.
Australian quality standard items are backed by a full warranty, and are eligible for Small-Scale Technology Certificates (STCs).
Solar Panel Validation Initiative guarantees compliance
Manufacturers interested in participating in the SPVI need to sell solar panels that are on the Clean Energy Council (CEC) approved modules list. The CEC list contains only modules that comply with the council's conditions.
Non-compliant modules face delisting, and if this happens, the manufacturer is informed and told to advise their distributors.
The SPVI should help address this by making it easier for installers to check panels prior to installation, through a quick scan of the panel's serial number.
Approved Solar Retailer list protects customers & industry
The CEC also maintains a list of Approved Solar Retailers, of which Energy Matters is one of only a few. These approved retailers must:
Be a signatory to the CEC Solar Retailer Code of Conduct;
Use ethical sales practices;
Provide 5-year warranties on their services and products; and
Use only CEC-Accredited installers.
As well as the SPVI, the approved retailers list provides another means to help maintain the integrity of the solar industry. It also helps to ensure consumers always get a good outcome for their solar power investment.